Here at Van Hemert's Dutch Oven Bakery we are famous for our Dutch Letters. These tasty treats are made of a light pastry shell and filled with our own delicious almond paste. One taste will tell you why people who have tried them vow that their favorite Dutch Letter is 'S.' In addition to these traditional Dutch favorites, we also carry a wide variety of other pastries sure to satisfy any sweet tooth. These are just a few of the many tasty items we make fresh every day, so stop by one of our locations or give us a call to order something tasty.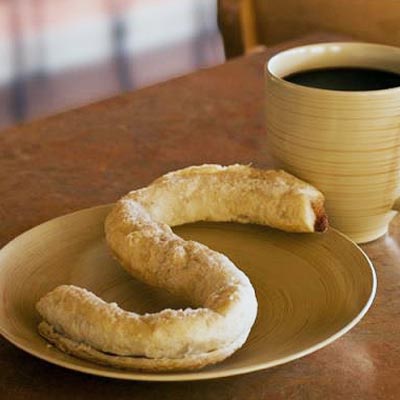 Dutch Letters
'S' shaped Pastry filled with almond paste
---
Pecan Rolls
Homemade caramel rolls loaded with pecans
---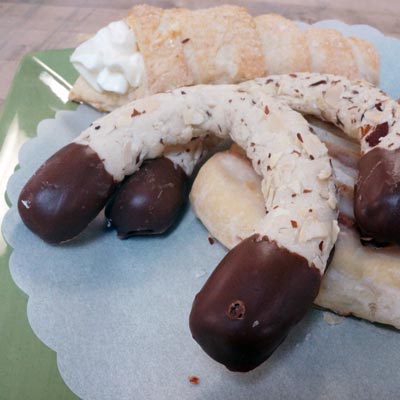 Almond Horns
Almond pastry dipped in milk chocolate
---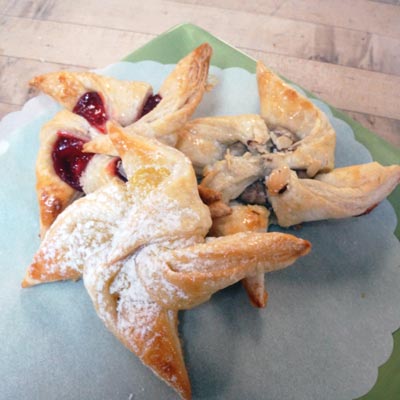 Dutch Windmills
Filled with either almond, lemon or strawberry cream cheese.
Dutch Strip
Same as the Dutch Letter, only half the size
Pecan Crispies
An old fashioned favorite loaded with pecans, cinnamon and sugar
Puff Pillows
Holland creme filled puff pastry topped with rock sugar
Creme Horns
Filled with our own Holland creme
Pig's Ears
Don't let the name fool ya! These are made with cinnamon and sugar baked into layers of puff pastry dough and are lightly glazed
Almond and Raspberry Tarts
A Dutch delicacy, made with our own filling
Apple and Cherry Pockets
A pastry pocket filled with an apple cinnamon filling or a cherry filling
Apple Fritters

Cinnamon Rolls

Jelly Bismarks

Cream Bismarks

Mocha filled Bismarks

Cream Filled Long Johns

Pudding Filled Oh Boys

Cinnamon Twists

Fried Cinnamon Rolls

Bird's Eye

Cherry Rosettes
---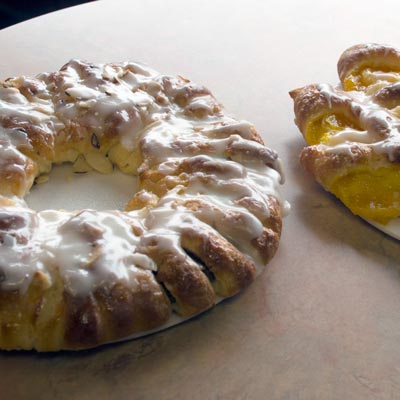 Cream Cheese




Raspberry




Lemon




Apple




Apricot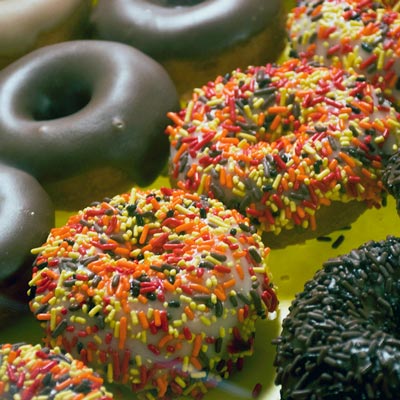 Glazed Donuts

Iced Cake Donuts

Iced Raised Donuts




Sour Cream Donuts




Double Chocolate




Blueberry Donuts 
---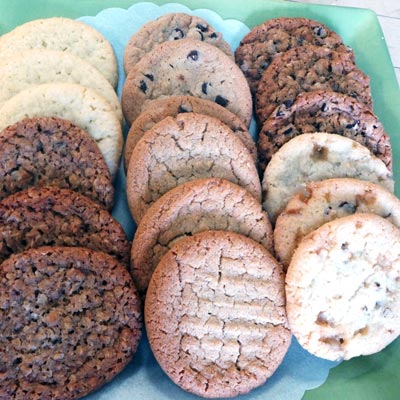 Chocolate Chip 




Peanut Butter 




Sugar 




English Toffee 




Oatmeal Raisin 




Oatmeal Chocolate Chip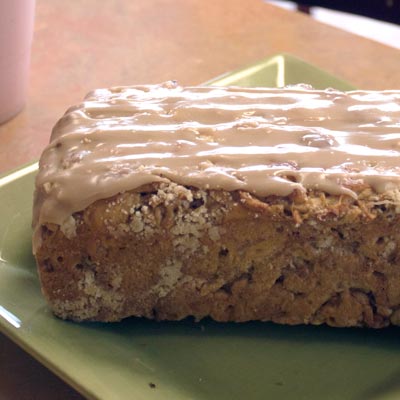 Pumpkin Bread




Banana Nut Bread
Large and Small loaves of our famous Dutch Apple Bread are also available. 
---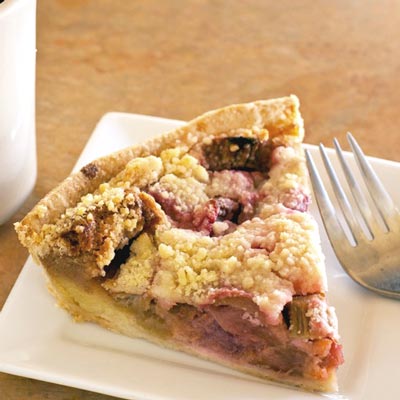 Apple
Peach
Cherry
Rhubarb Custard


Pumpkin (seasonal)
Pecan (seasonal)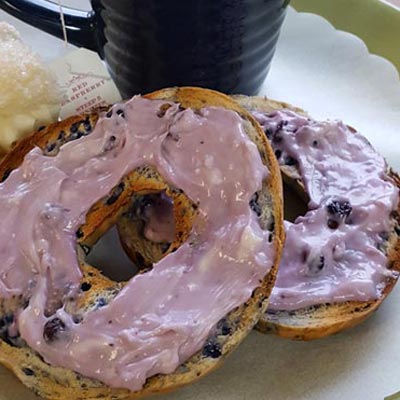 Blueberry
Plain


Asiago Cheese

French Toast

Cream Cheese: Plain, Blueberry, Strawberry, Veggie
---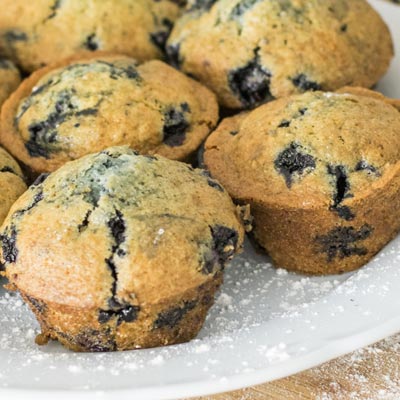 Blueberry Muffins




Sour Cream Muffins




Corn Muffins
Muffins come in packages of 6. 
Homemade Peanut Brittle
Almond Spritz Cookies
Thumbprint Cookie
Butter Cookie
Egg Nog Cookie
Kringla
Holiday Chocolates and Barks
Holiday Pretzels
"Made from scratch" Fruitcake
Decorated Holiday Cookies
Holiday Breads and Coffee Cakes
Stollen Bread
Cranberry Orange Muffins
Cranberry Orange Bread
Date Nut Bread